About us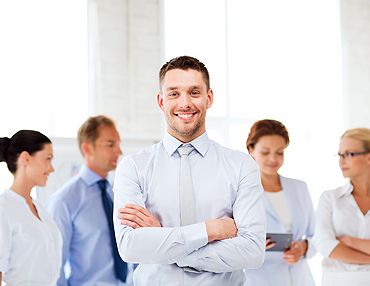 M. Lorsch Consulting is a licensed affiliate of FranServe, a leading network of Franchise Consultants in North America. You will be working with Michael Lorsch who has 29 years of experience in the franchising industry including 18 years as a franchise consultant helping his clients find the right franchise opportunity. In July, 2021, Michael received a "TOP FRANCHISE BROKER AWARD" from the prestigious 1851 Industry Leading Franchise Publication. Their interview with him highlights his philosophy on helping his clients decide which career path is best for them. You can listen to it at (https://1851franchise.com/top-franchise-brokers-michael-lorsch-m-lorsch-consulting-2716112#stories). In January, 2022, Michael was quoted in Entrepreneur Magazine on page 100 addressing his preference and expertise in choosing resilient franchises for his clients that are both recession and COVID tolerant.
Prior to being a franchise consultant, Michael was an extremely successful franchise owner with multiple locations for over 11 years. As a result of his success with his franchise, he was elected by his fellow franchisees to serve on their Franchise Advisory Council for 6 years, serving as Chairman for the last 3 years of his term. Prior to Michael's franchising experience, he was Vice President-Finance of a multi billion dollar international corporation and a CPA as well.
Michael's venture into franchising significantly improved his quality of life. As an executive in a large corporation, Michael had an exceptional compensation and benefit package. However, he was not satisfied with the stress, travel, and job insecurity associated with the corporate environment and strongly desired more control over his life.
Michael decided to investigate franchise opportunities because of their history of success compared to independent business ventures. When Michael found the franchise that interested him, he was able to have his questions and concerns answered by both the Franchise Company and their franchisees. In particular, the franchisees answered questions on their training, on-going support, their income level both during their start-up and growth stages, etc.
Michael decided to proceed with The Great Frame Up Franchise, an established franchise in the retail picture framing industry even though he was unfamiliar with the industry. He was able to achieve a high level of success due to their proven business model and their training and support on every aspect of their business. The Franchise also enabled Michael to become his own boss and gain more control over his future and most importantly, significantly improve his overall quality of life.
Michael's goal as a franchise consultant is to help people gain control over their lives and improve their quality of life by owning a successful franchise. Since Michael has gone through the process himself, he fully understands the importance of finding the right franchise and going through the necessary due diligence to ensure that the correct decision is being made.
Michael works with approximately 700 franchise opportunities across all industries and investment ranges. They include:
- Full-time, part-time or part-time growing into full-time.
- Home-based or brick-and-mortar.
- Retail, service, business-to-business, sales, consulting and more.
- Owner-operator or investor.
With the help of the FranServe organization, Michael works with quality franchise and business opportunities that have the highest standards of integrity and excellence in the industry.